Join Talend and IntoData in this afternoon session and discover together with us the next step in the evolution of the service oriented architecture.
IntoData is a proud Talend Cloud Expert Partner. Our Data Engineers deserve this unique award thanks to our proven Cloud expertise and successful guidance from our customers during their journey to the Cloud.
Together with Talend we present:
THE NEXT STEP IN THE EVOLUTION OF API CONNECTIVITY
During this session you will learn how to go through design, build, deploy and share using Talend Cloud platform. Reducing the time to value and the cost of delivery by automating the data ops pipeline.
We will outline the advantages of a micro services architecture and show how you can implement the data value stream. Delivering data to your users more reliable and faster, creating more value for your organization.
Register below!
When: Thursday, November 28th 2019, 13:30 – 17:30
Location: Paviljoen Puur, Diemen (www.paviljoenpuur.nl)
Language: English
Cost: Free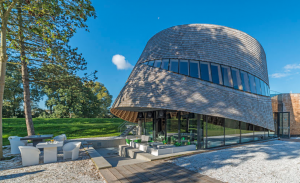 Mark November 28th in your agenda and register here for the event. Participation is free, but places are limited, so please confirm your attendance in time.
More information will be send in the confirmation email.
Program
13:30 – 14:00 – Welcome / Walk in
14:00 – 14:10 – Introduction Talend & IntoData
14:10 – 14:30 – Talend Roadmap – Cloud API services
14:30 – 15:00 – Micro Services 101
15:00 – 15:30 – Break
15:30 – 16:15 – Demo Talend Cloud API services
16:15 – 17:30 – Closing with drinks and snacks

We look forward to welcome you to this session!
Subscribe here!